"Better is one day in your courts than a thousand elsewhere.  I would rater be a doorkeeper in the house of my GOD then dwell in the tents of wickedness."  Paslms 84:10
MISSION
Our mission as Ushers of Mount Carmel Baptist Church, is to serve together to demonstrate what God's charged us to do.  We prayerfully promote an atmosphere where all those entering the church will feel welcomed.
VISION
The vision of the the Usher Ministry of Mount Carmel Baptist Church is to work as a team collectively, create a warm and welcomed atmosphere for our members and visiting guest.
We stand by:
Joy                Enjoy the moment, your spirit is contagious towards others.
Peace            Be peaceful and calm.
Patience       Be and example for patience towards others.
Kindness     Be imaginative.
Goodness    Goodness is a gift, resulting from the Holy Spirit's power that works within us.
Faithful       Be faithful to God and your name.
Gentleness  Be humble and put other's first.
Our Location
Mount Carmel Baptist Church
1317 South Pleasant Valley Road
Winchester,VA 22601
Phone
Church Office: 540-667-6532
Fax: 540-667-3747
Email
Church office@mt.carmelbc.org
Mariah Jordan
@username
I love the people who work at this church! A family atmosphere, and down to earth! I found Jesus here, because I experienced the Love of God.

Joel Davis
@username
Thank you to the Mount Carmel Family! My daughter had suffered through cancer and this church was there for us every step of the way. Today my daughter is completely healed!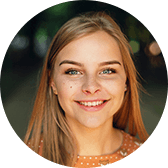 Libby Zadina
@username
I am so blessed to call this church my home church. I was adopted by the Zadina Family when my parents passed away. Because of them and MCBC, AND JESUS, I am loved!
Showers for Souls!
Showers for Souls provides showers for the CCAP Shower Program. Program Schedules: Wednesday's 9:30 am to 12:30 pm Location: Mount Carmel Family Life Center Towels, Toiletries are provided, also snacks, water and coffee. Donations are welcomed......
Bible Study
Bigins at 9:00 AM
Every Sunday!
Sunday Worship
Every Sunday Morning
Beginning at 10:00 AM
Countdown to
Sunday Worship!